$100 Winners will be selected every month starting in September 2020. $5,000 Grand Prize Winner will be selected in 2021. (see rules for details)
$100
$5,000
101

Dog Edition

Segments Needed (Spin-Off Podcasts Possible!)
Over one hundred segments about dogs? Isn't that a little ... frivolous?
Good question! The answer is: it might sound fluffy to you at first, but we are absolutely SERIOUS about recruiting 101 Dog Stories. Dog Podcast Network is a journalistic enterprise grounded in a very specific mindset, and our flagship show Dog Edition is smooth, sleek, and elegant.
Dog Edition is doggone totally 100% serious. (And sometimes totally 100% hilarious.)
Dog Edition is an Exploration of the Intersection of Man and Man's Best Friend.
Therefore, Dog Edition segments could explore just about any topic, as long as they have a dog angle or are dog-adjacent:
True Crime, for example: how a dog helped solve a murder, or a day in the life of a canine patrol dog, or what happens to dogs whose owners are incarcerated, or ...
Environment, for example: the global impact of poop bags, or if dog urine really causes dead spots on lawns, or the impact on the environment of meat-based dog food, or ...
Technology, for example: tracking apps to find lost dogs, or two-way video-conferencing for dogs and their humans who travel, the dogs of Amazon and why they up on error pages, or ...
Sports, for example: a profile of an Iditarod team, or an analysis of how running every day with their owners impacts a dog's joints, or unofficial professional team mascots, or ...
Economics, for example: an interview with an economist about how we spend money on our dogs, or how you can judge a country's GDP by its pet population, or a look at the ins and outs of dog supplies and global trade, or ...
Business, for example: The start-up saga of a new pet hotel, or vet clinic profit centers, or are dog cafes the next new trend, or ...
Politics, for example: how dogs influence elections, or the role of dogs in the White House and other important state residences around the world, or why Queen Elizabeth is so fond of corgis, or ...
The Arts, for example: the true story of Lassie, or Benji, or Beethoven, or dogs as portrait subjects, or why that barking sound in movies always sounds like the same darn dog, or ...
Science, for example: how dogs detect cancer, bombs, and other threats, or why dogs are always used as the last non-human subject in cancer trials, or the sad truth about Beagles, or ...
Psychology, for example: the untold story of Pavlov's dogs, or how dogs seem to know what we're thinking and feeling, or the growing field of dog behaviorists -- is this real or pseudo-science, or ...
Relationships, for example: when the dog comes between you and your new baby, or why your dog hates your boyfriend, or why a dog's death hits us so hard, or ...
Human Interest, for example: people who look like their dogs, or fantastically rich people who bequeath millions to their dogs, or the story of the Guinness World Record's World's Ugliest Dog Contest, or ...
Dog Interest, for example: which are the most tempting treats for dogs, or advice on how to give your dog the best day of their life, or the latest veterinary news to increase longevity and life quality, or ...
We're looking for news, in-depth reports, analysis and commentary, features, and interviews
There's a two- (possibly four- if we expand the way we think we will) anchor format to the show. And there is plenty of room in it for segments, segments, segments.
That's where YOU come in. The show launches September, 2020!
Dog lovers are a breed apart. We really believe that. And lucky for all of us, somewhere around half the world counts itself a dog lover (statistics vary depending upon who's counting). That's a lot of people to listen to Dog Edition!
While we review submissions, we'll be listening for more than just high production values, interesting writing, and tight editing. We'll also be keeping our ears perked for potential recurring segments, regular correspondents, and even -- yes -- hosts of spin-off podcasts.
Become a Correspondent For The Dog Podcast Network Now.
A PODCAST FOR DOG LOVERS, MADE BY DOG LOVERS
Dog Edition's 101 Dog Stories Contest is open to all dog lovers on Planet Earth. No matter where you live if you speak English and can produce a professional-quality audio segment ... if you are a Podcaster, a Writer, a Radio Journalist, a Film Maker, a Playwright, an Actor ... or even if you're just a Really Good Storyteller ... as long as you can submit high-quality audio ... this may be the perfect opportunity for you.
If you've always wanted to tell a dog-related story that your producer/editor killed for being too niche, tell it to us!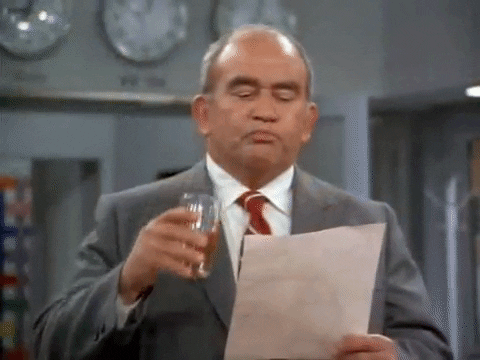 Ever pitch your editor on a story that you KNEW would work, but your boss dismissed out of hand?
Finally, there's a media outlet for you.
ANY content creator, journalist, playwright, news anchor, media personality, sports star ... anyone who loves dogs ... can contribute a segment for Dog Edition.
We dog lovers look at the world a little differently, and we are generous. Throw us the ball, we'll run with it!
Work Remotely. Inspire. Inform. Educate. BECOME A CORRESPONDENT
It's pretty simple to enter the 101 Dog Stories Contest. Just record your very best dog-angle story and submit!
Simple, not necessarily easy: your best dog-adjacent story should be polished, fully produced packages that are ready for broadcast. We're not taking pitches, we're taking up to 101 segments. Make your best work, and be proud of it before you submit!
If your segment is accepted for broadcast in Dog Edition, you win $100, and if your story is the very best of the best submissions, you win BIG: our grand prize of $5,000.
Winning submissions will be well-produced segments that make full use of the tools available for audio storytelling: narration, sound effects (where appropriate -- don't be cheesy), natural sound, interviews, and royalty-free music. Submissions should be broadcast-ready both in terms of content and production value. They should be original content.
Acceptable length: Segments should be 5 to 15 minutes long, and the Golden Rule of StoryTelling definitely applies: make your segment as long as you need to tell a fascinating story and not one second longer. If you find yourself going over 15 minutes, you don't have a segment, you have a podcast. Pitch us on it with one great segment that is 5 to 15 minutes long 🙂
Please submit your file as a .wav file. (MP3s and other file formats will not be accepted.)
CALLING English-Speaking DOG LOVERS, Wherever you may live:
You Must Have Questions. Here Are Some Answers!
Who Is Behind Dog Podcast Network?
We're a podcasting network as devoted to dogs as they are to us. (That's pretty darn devoted.) Read more or check out our Media Room.
Is

Dog Edition

Your First Show?
We are already producing a super-awesome 5-microphone rated podcast called Dog Cancer Answers that helps people fighting dog cancer, the number one killer of dogs (other than shelter euthanasia). You can check it out here, but keep in mind that it's a niche show and a pretty unfriendly topic -- so listen for tone and production values but don't necessarily take your cues from it for Dog Edition. Dog Edition is so much more!
I Don't Live in the United States ... Can I Still Submit?
Absolutely! Dog lovers are found on every continent, so we expect our correspondents will be found on every continent, too. (We're looking at you, Antarctica!)
For now, the only limitation in terms of geography is language-based. Please record your segment in English.
Can I Submit More Than One Segment?
Yes! In fact, we encourage it. And each segment you submit could be a winner. If you submit five segments we adore, you could win up to $5,400 USD!
Any Tips on How to Make My Narration Sound Professional?
Yes! Nik, our chief sound engineer, offers these suggestions:
Record in a quiet room that doesn't reverberate or have echoes that distract.
Before recording turn off AC humming, computer fans, etc. Anything that makes a hum will be picked up.
If possible use a professional cardioid (directional) mic and external mic preamp/audio interface
Avoid connecting a mic directly to computer, tablet or mobile device
Avoid USB mics
If your room is noisy, choose a dynamic rather than a condenser mic
A secret way to have a better sound w/o a studio… Try recording in your closet
Please speak loudly into the mic, you have an audience even though you can't see them
Avoid speaking into the mic off-axis. Speak directly into the microphone with no angle.
Unless you're recording in a professional studio, speak very close to the mic (2-4″), but beware of distortion when you get too close. Reduce mic gain or increase the distance from the mic if necessary
Whenever possible please use a pop-filter
Speak clearly with confidence and lots of inflection to let your spirit and your personality shine through your voice.
Remember that audio is the most intimate of media. We can hear your smile, your scowl, your smirk -- so arrange your face accordingly!
What if I don't know how to edit?
This contest isn't for you as we are only accepting fully produced, polished segments. But have no fear, another contest for amateurs is coming soon. Join our newsletter list and you'll be notified when the amateur contest opens up. You may also receive occasional updates about all things DPN. Don't worry - you can turn this off at any time.
Is There a Deadline to Submit?
$100 Winners will be selected every month starting in September 2020. The $5,000 Grand Prize Winner will be selected in 2021. See rules for more information.
Do You Have a Question We Haven't Addressed?
Great! Send us your question(s) using this form and we'll get back to you as soon as possible.